UI design of an app, designed to make the recruiting process easy and productive. The design makes the app more intuitive and natural to use. 
The app has many features and too much information to be shown at a time on a single screen, so the most productive way to show the information has been used, while maintaining the aesthetics. The app has been specifically designed for Android thus its based in material design. 
A specific shade of red is used according to client's specification.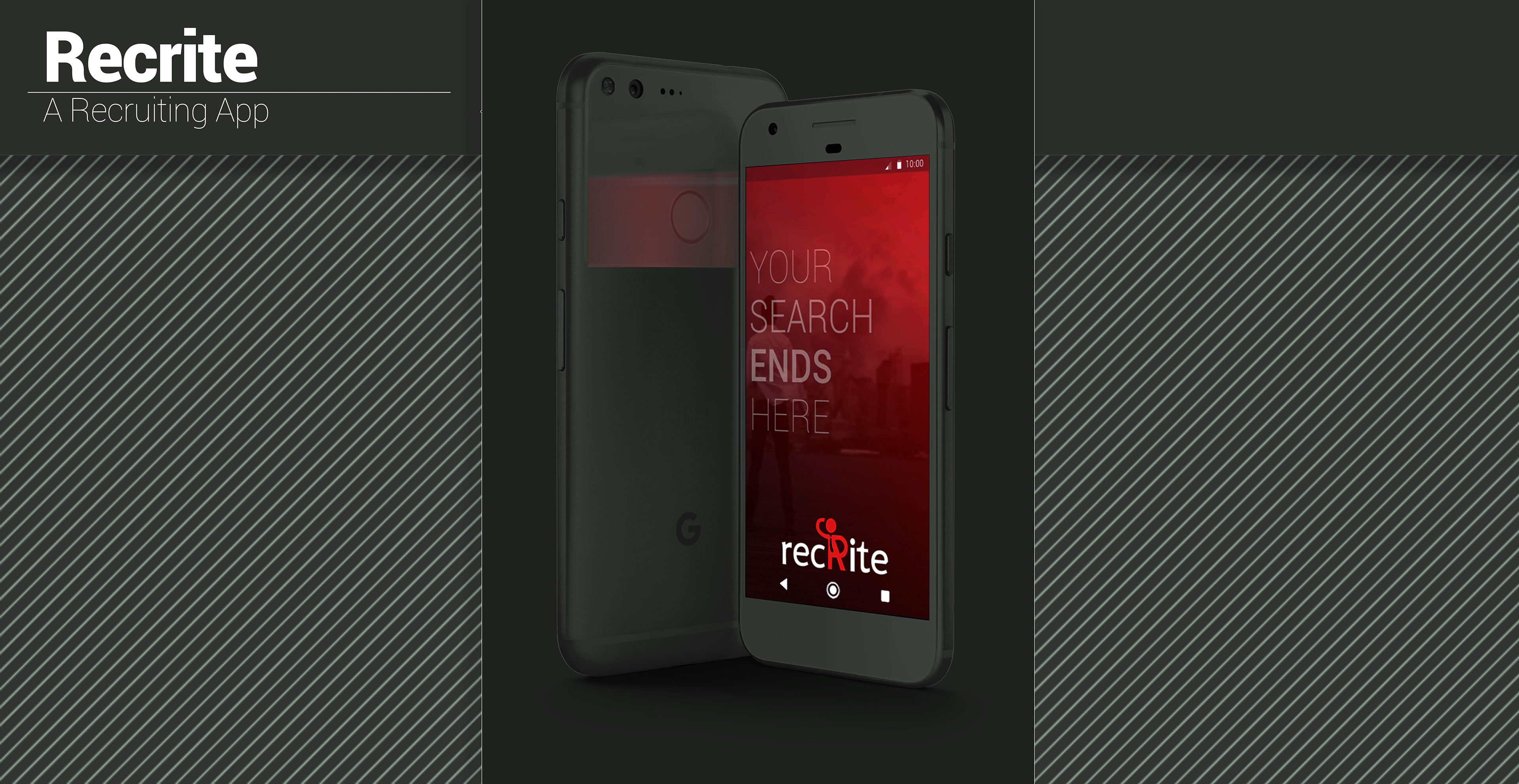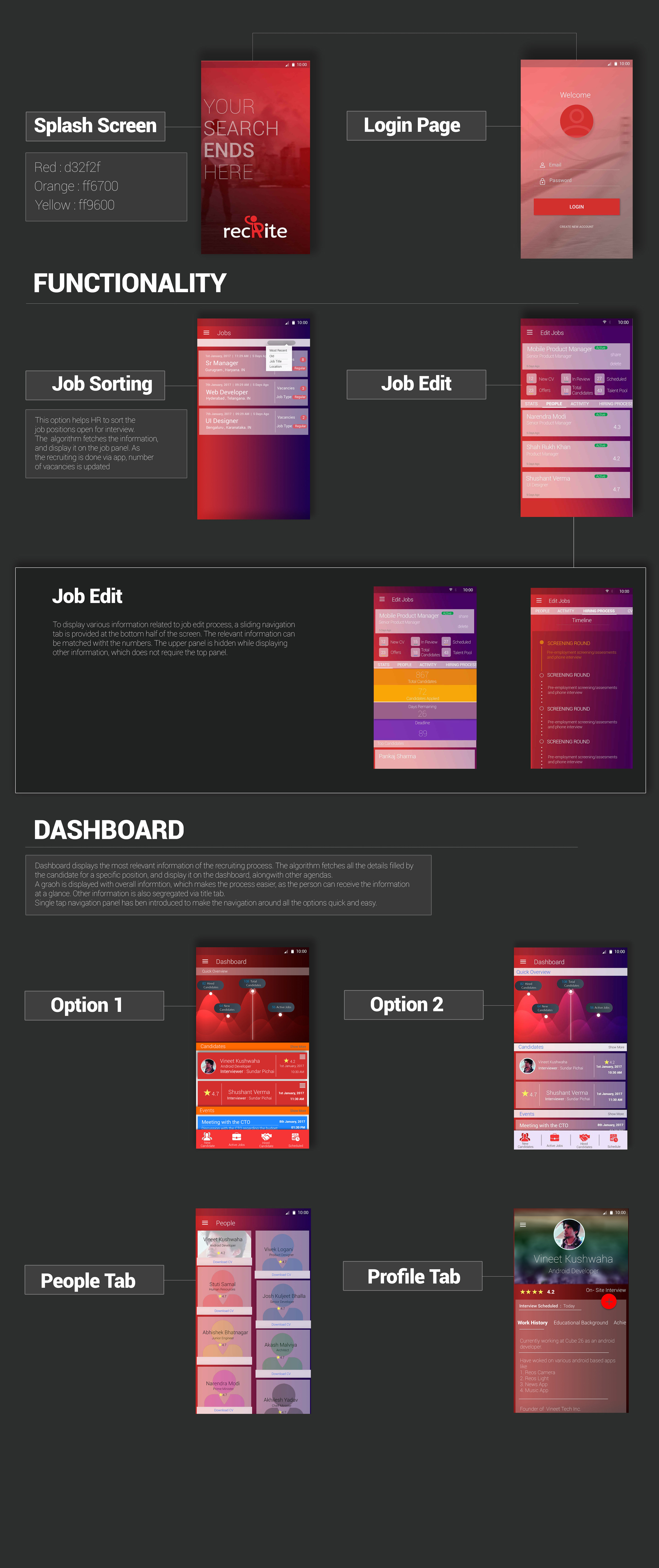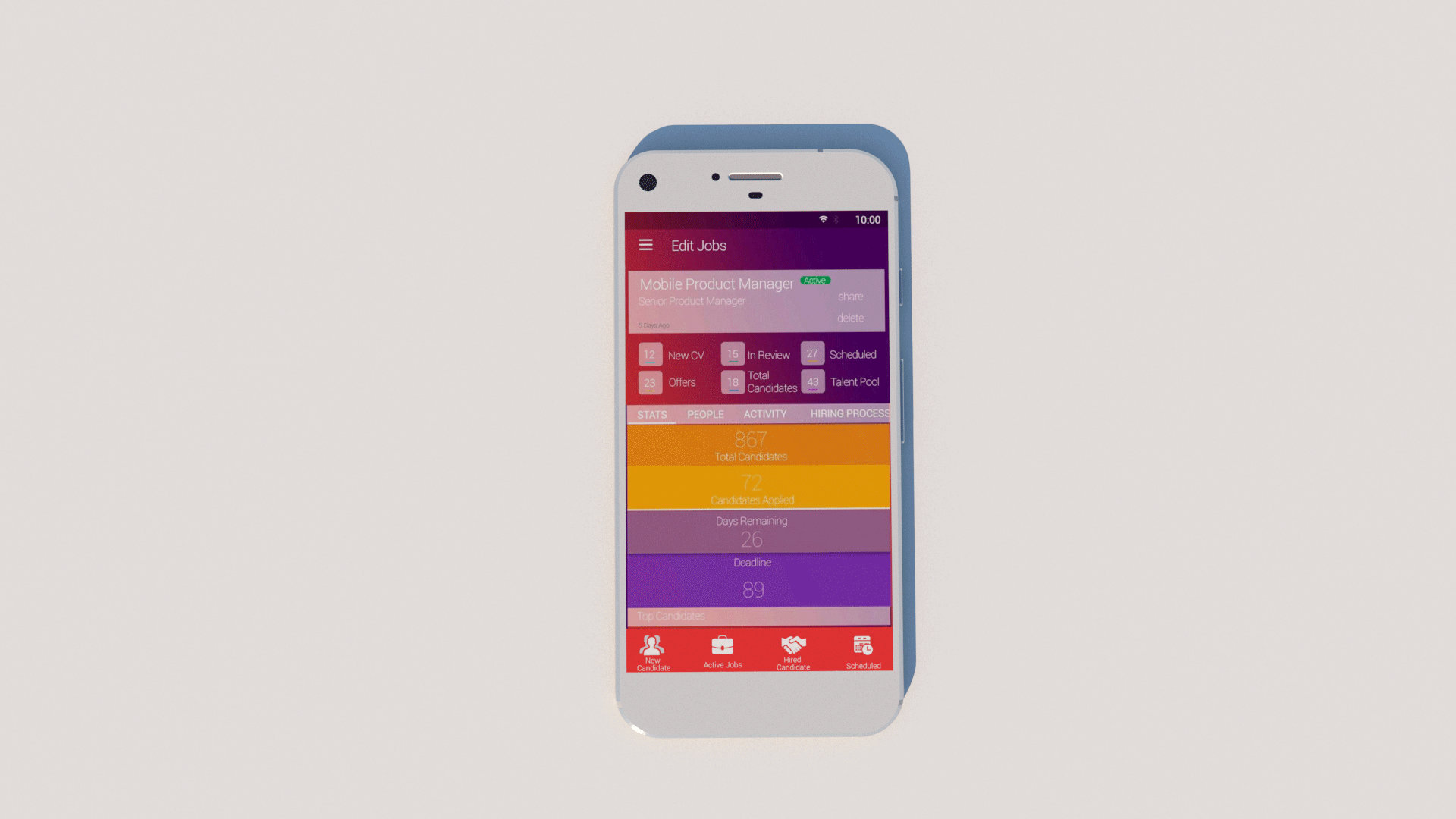 Edit Job panel with on demand split-screen information display.