In B.arch for urban design studio problem, students were required to survey and find issues with an existing market area where a heavy crowd is generated on daily basis. The idea was to redesign the existing market and solve the problems related to it . The design shows redevelopment of new market ( TT nagar ) situated in Bhopal, M.P.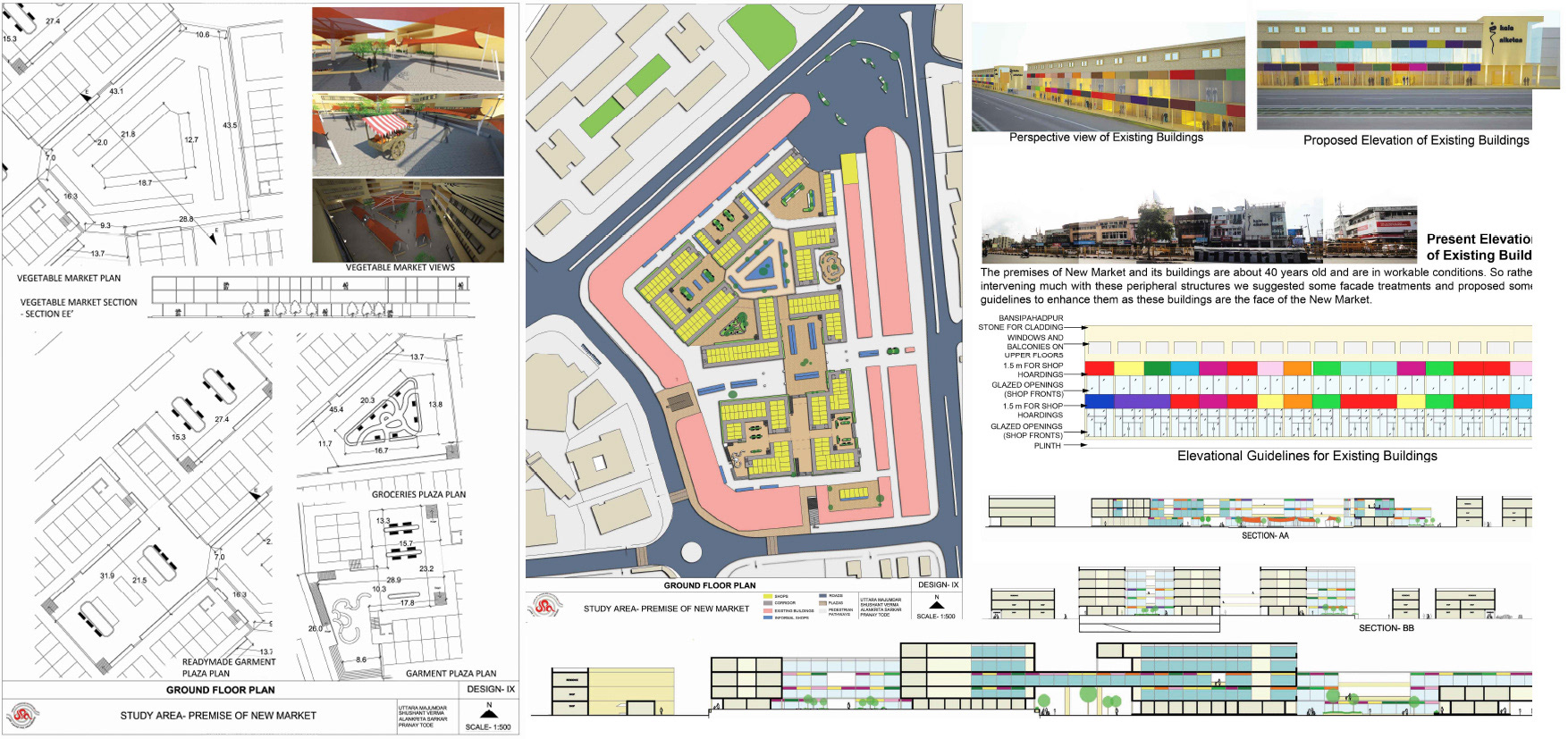 The redevelopment is a long process and executing it at such a large scale on a fully fledged market area will create many problems, like closing of shops, traffic congestion due to stagnant crowd, loss of profit because of construction work. To solve this problem, the construction work has been divided into several phases, which will ensure that the vendors do not loose their business and the construction process can go on smoothly.
The initial market survey and data collect was conducted by a group of 12 students, which later on divided into three groups, i.e, four students in a group who will come up with their different approach of the development.