This is an entry made for a Greek interior design contest hosted by a construction company. The brief was to convert existing 4 rooms in 2 flats from contemporary to greek inspired design.
This contest was to make interiors of 4 rooms in 2 flats. The flats are located in a traditional greek village in the island of Rhodes. Photos of the existing construction were provided , along with the room plans.
These are the translations of the plans:
ΥΠΝΟΔΩΜΑΤΙΟ = BEDROOM
ΚΟΥΖΙΝΑ - ΤΡΑΠΕΖΑΡΙΑ = KITCHEN
ΚΑΘΙΣΤΙΚΟ = LIVING ROOM
Following are the existing images of the spaces provided by the client.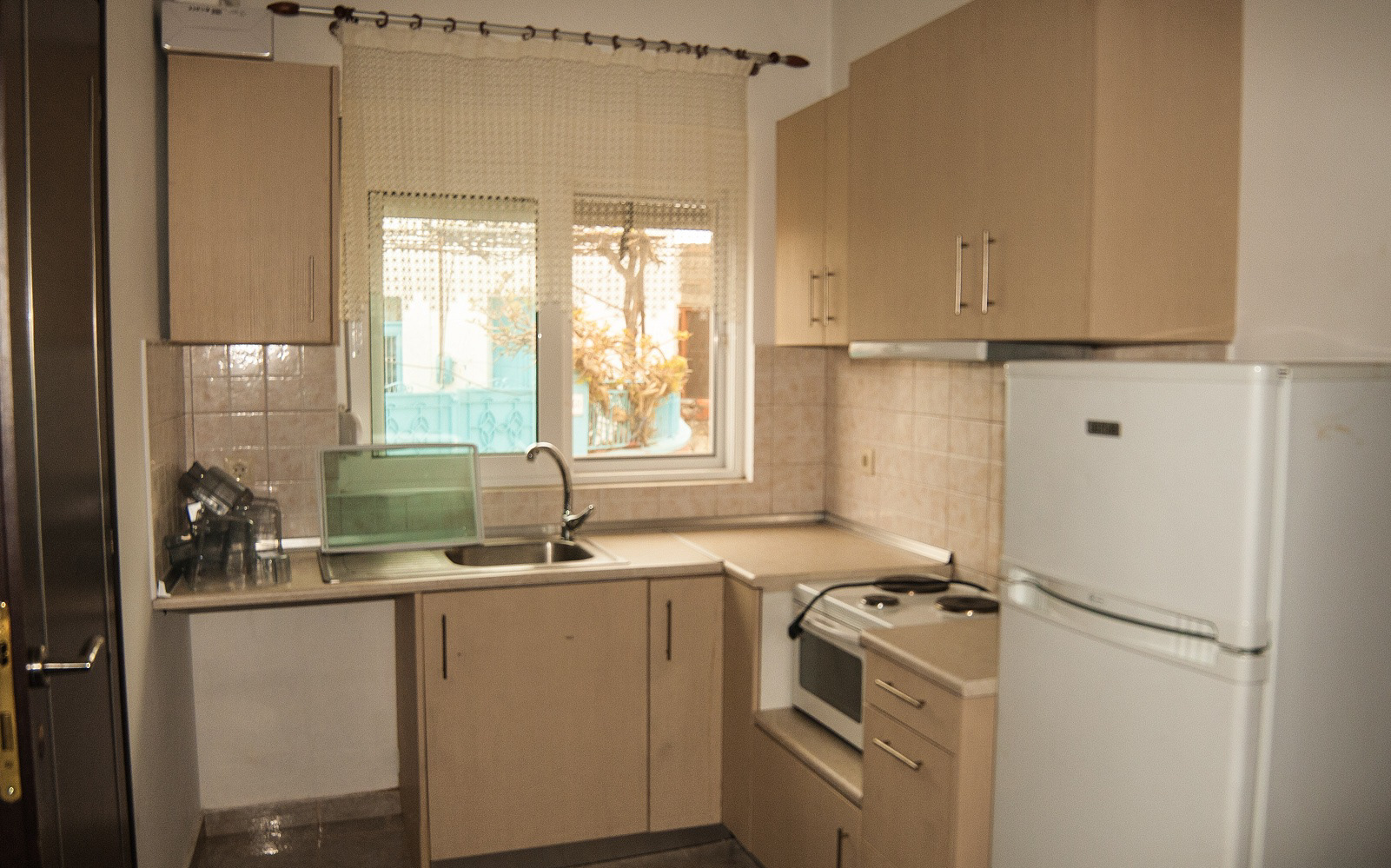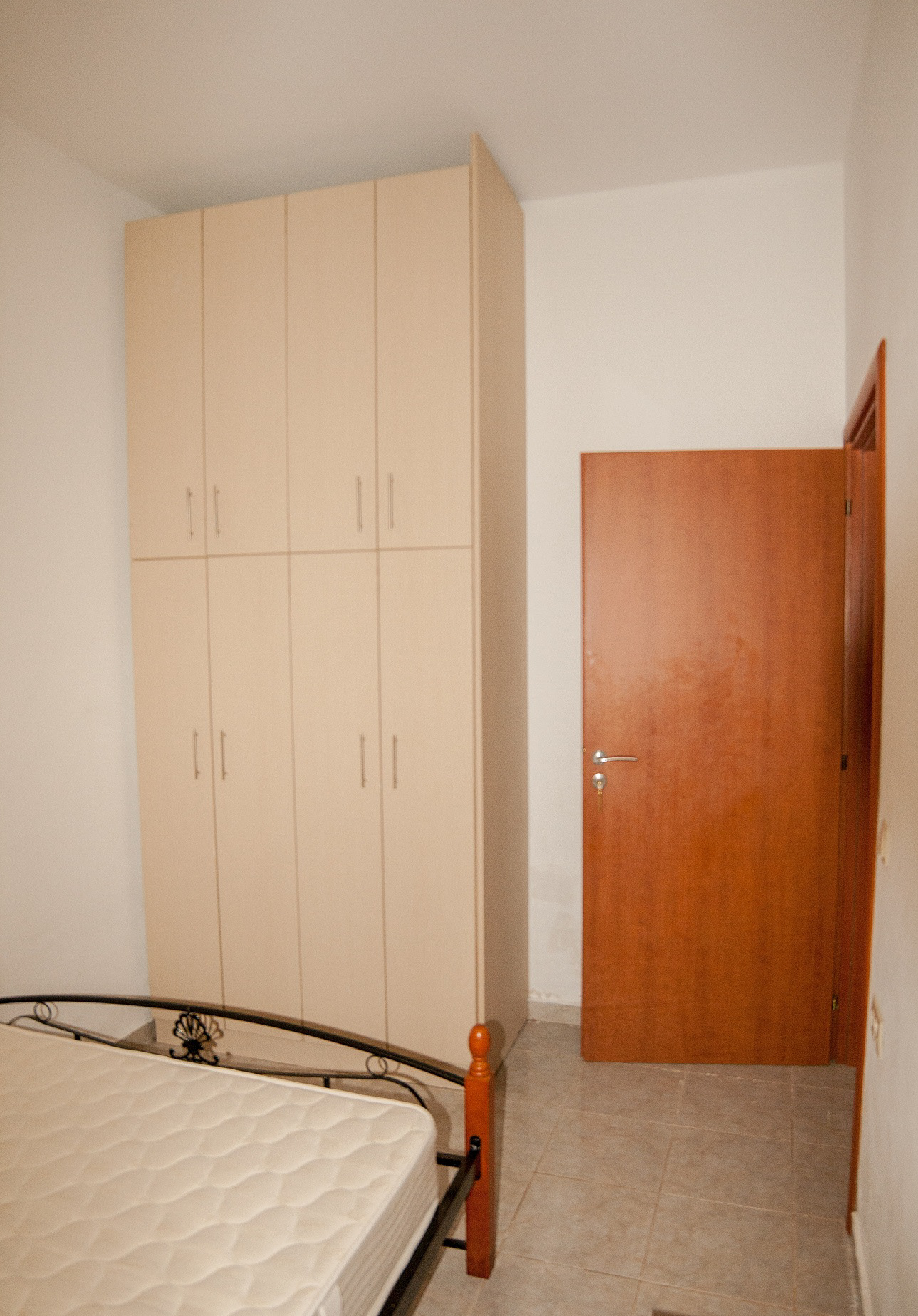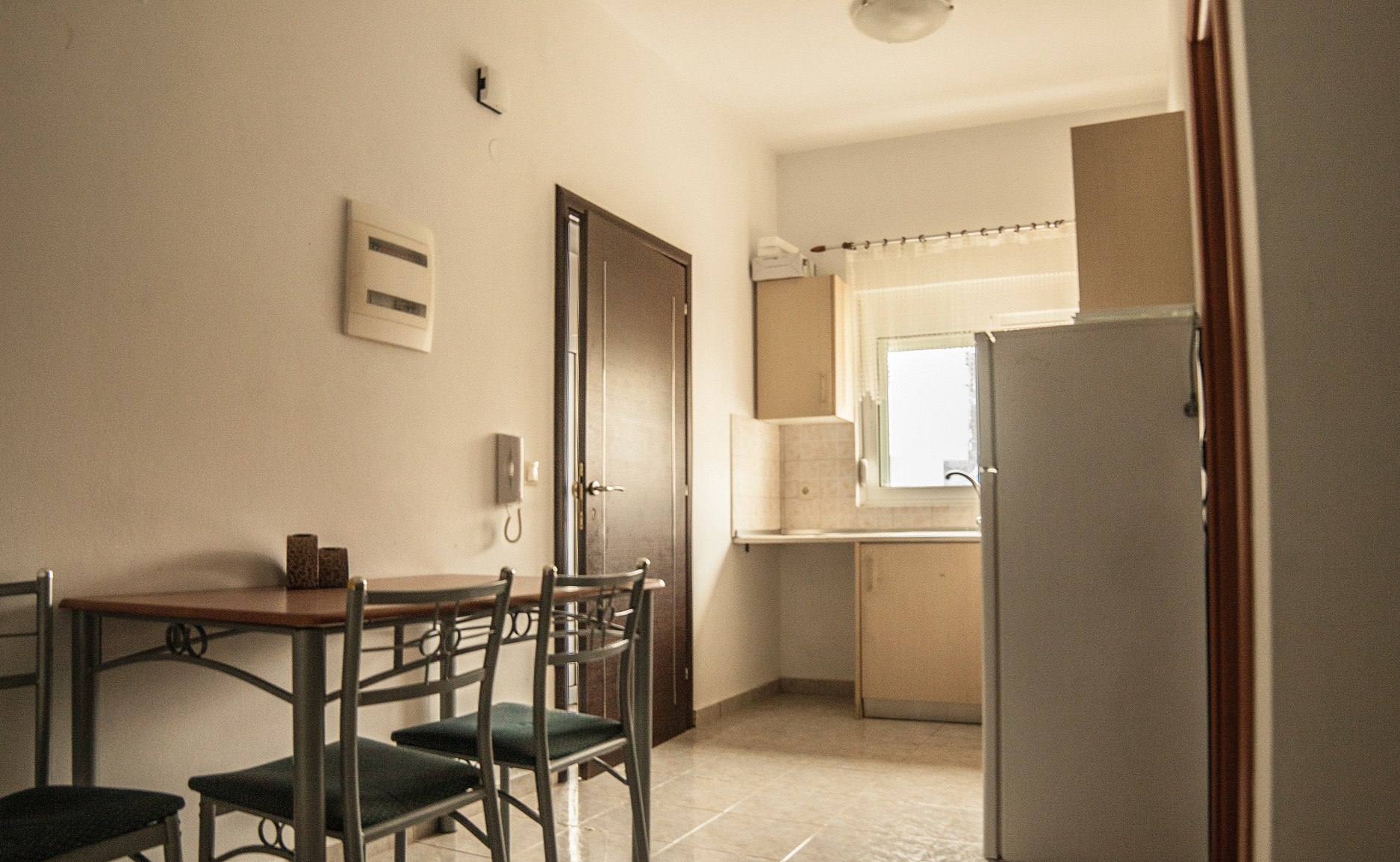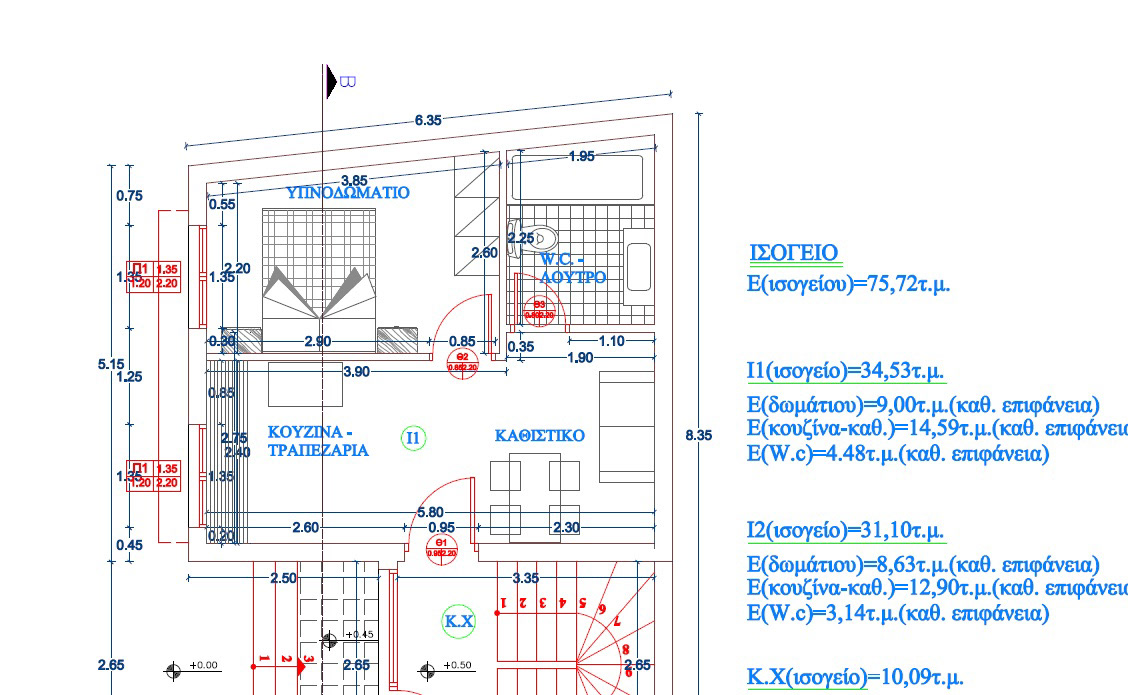 Minimal intervention has been done. Use of traditional box bed, wood stained with greek blue color etc. This concept was submitted and was able to secure a position in top three.