To design a bamboo playscape for children under 12 years
A team of 6 students was formed to work on the concept , 3D visuals , technical drawings and the execution of the design.
The idea is to combine 2D geometric shapes and arrange them to create a 3 dimensional form.
The irregular hexagon in the center creates an uninterrupted space in the center which opens up a possibility of either a swing or hanging bars for kids with different heights etc.
A bamboo ladder at the back to climb on the topmost plateform before going for the slide
The playscape also has a slide at the front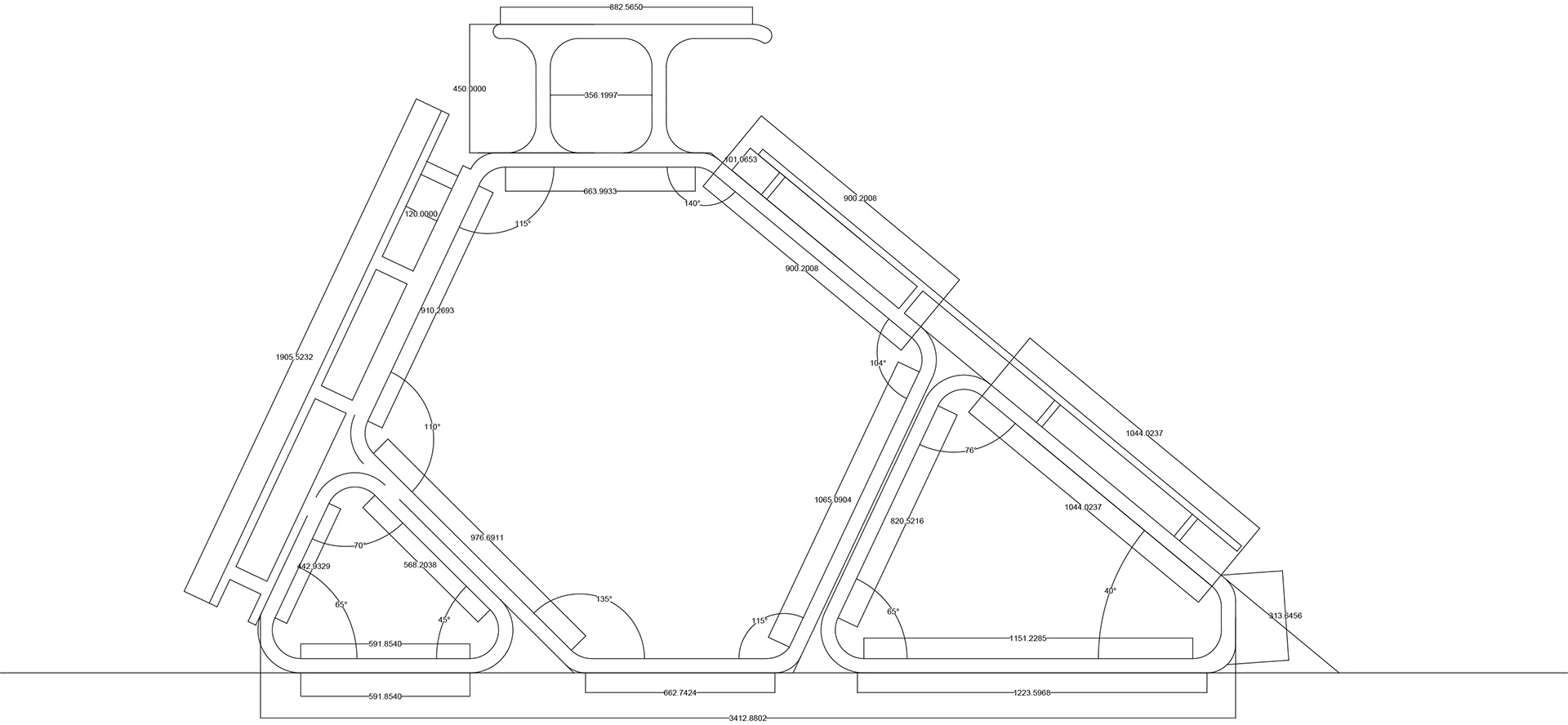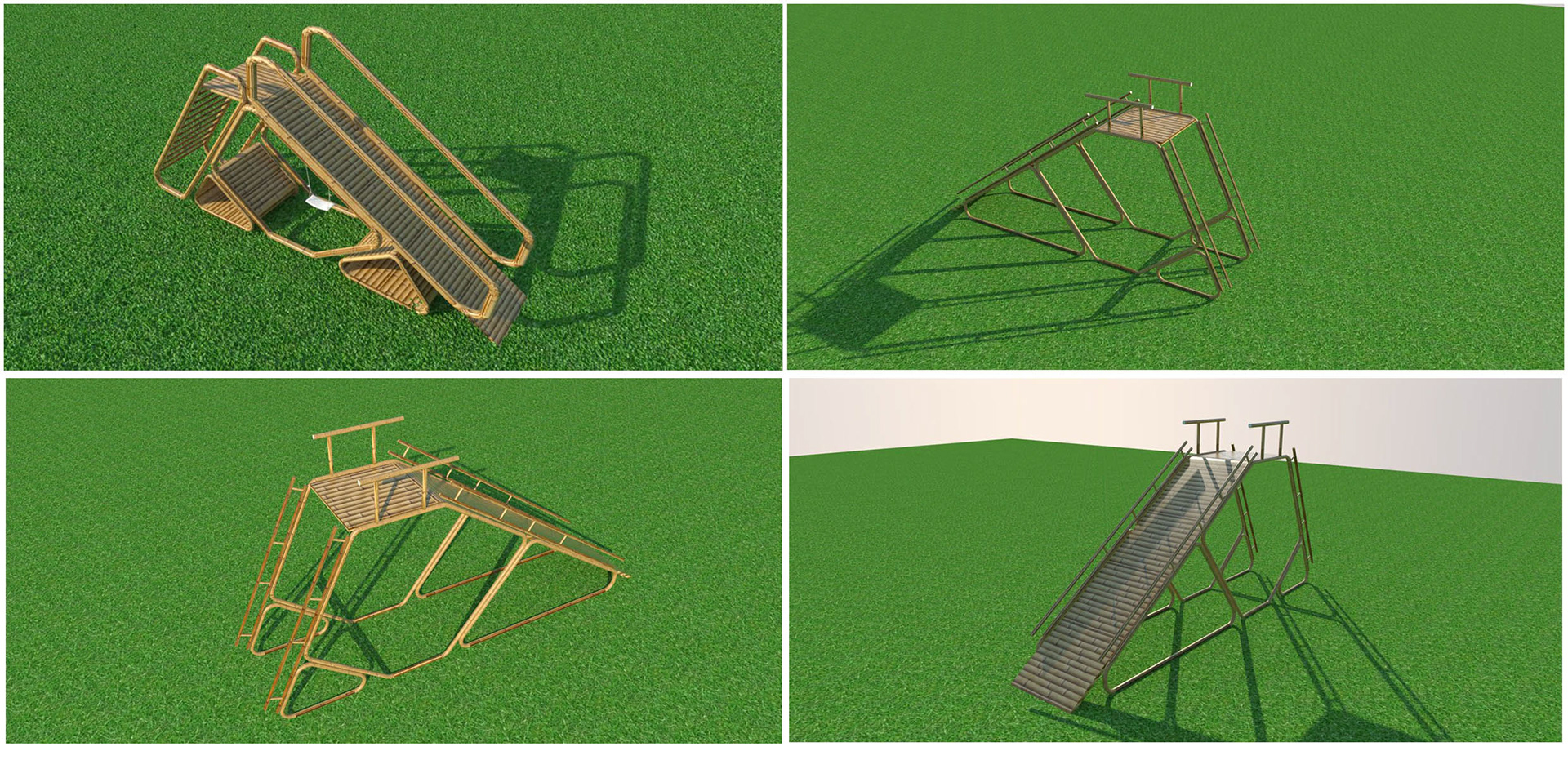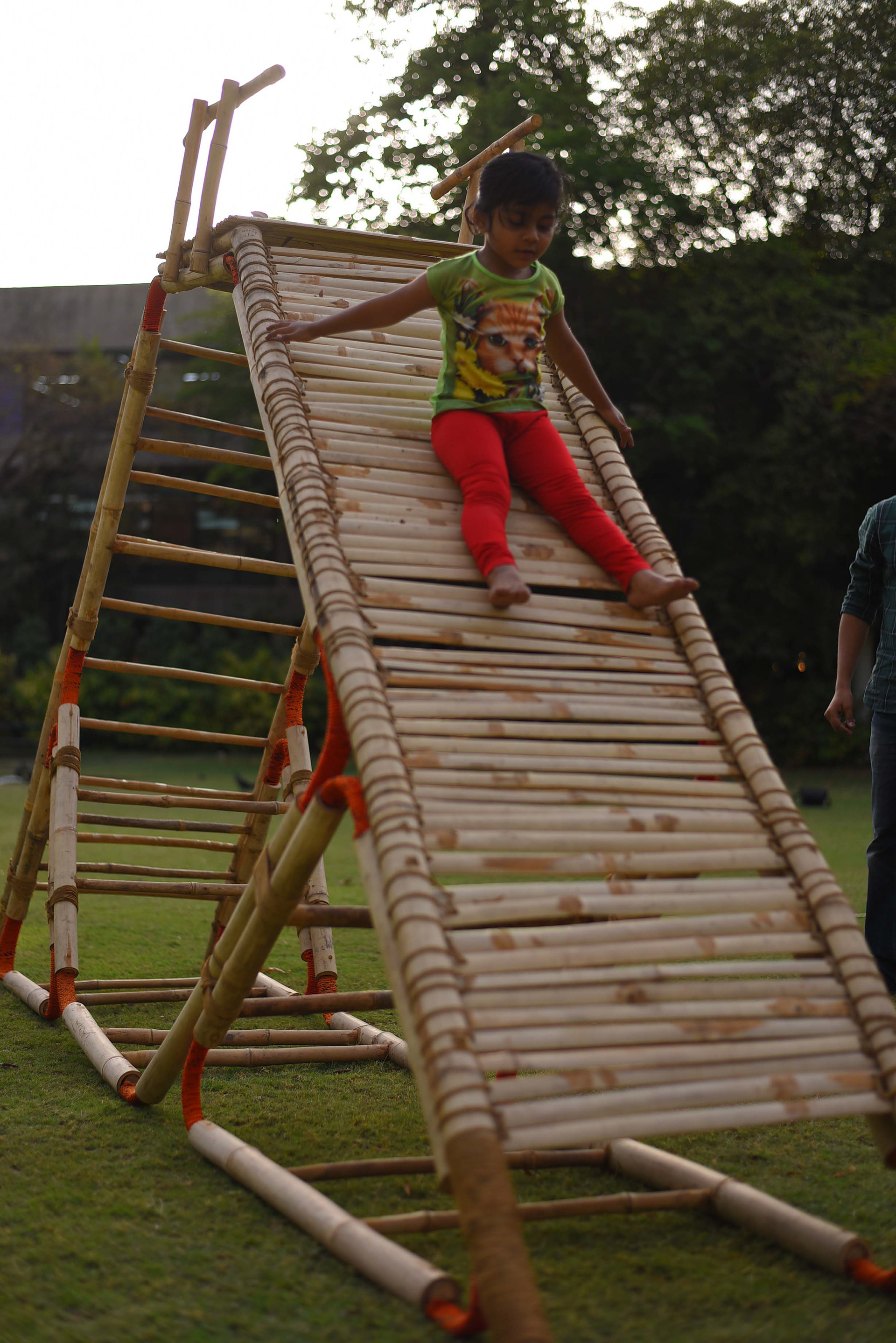 Bamboo spilts bent with the help of heat gun and then cooled down to retain the shape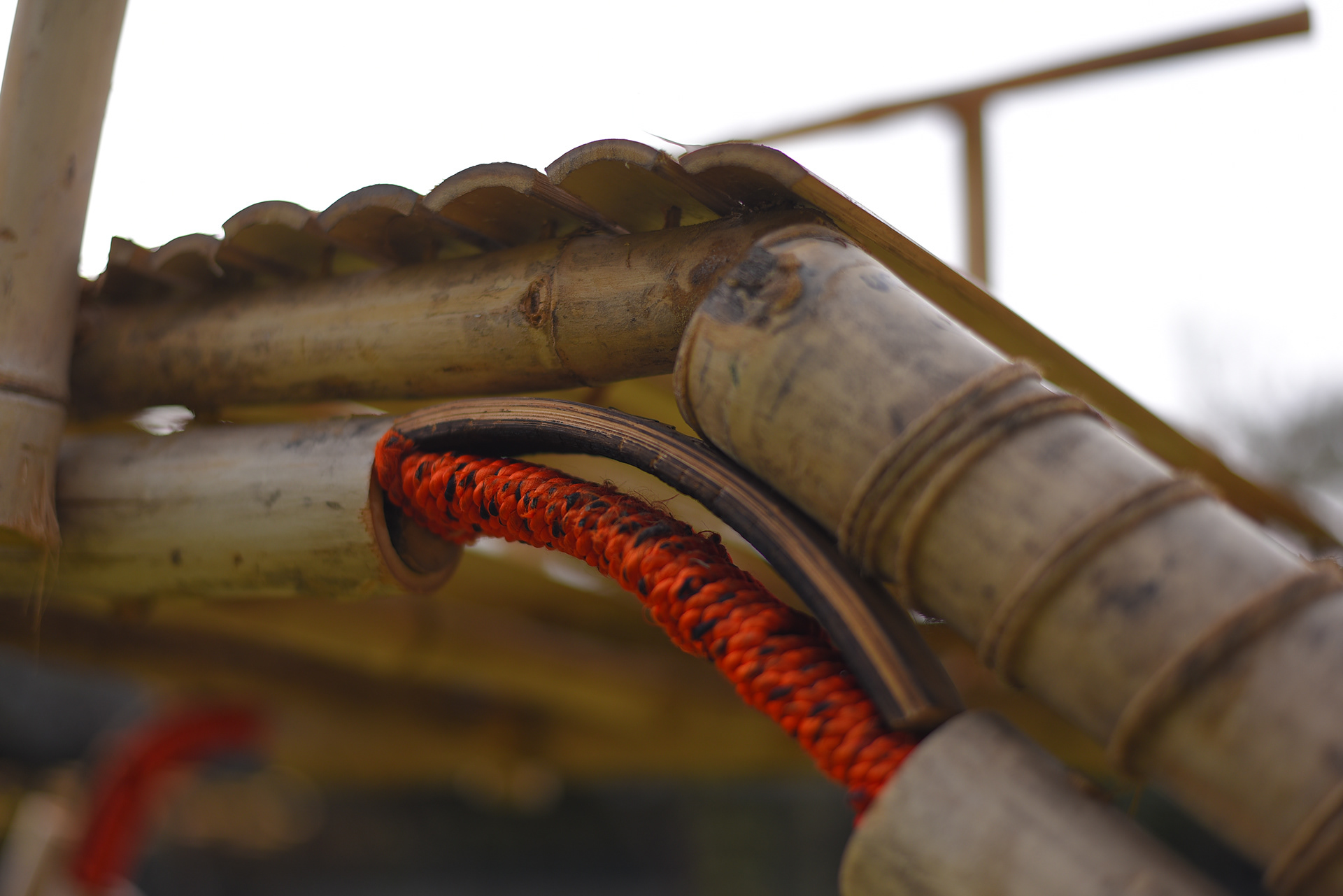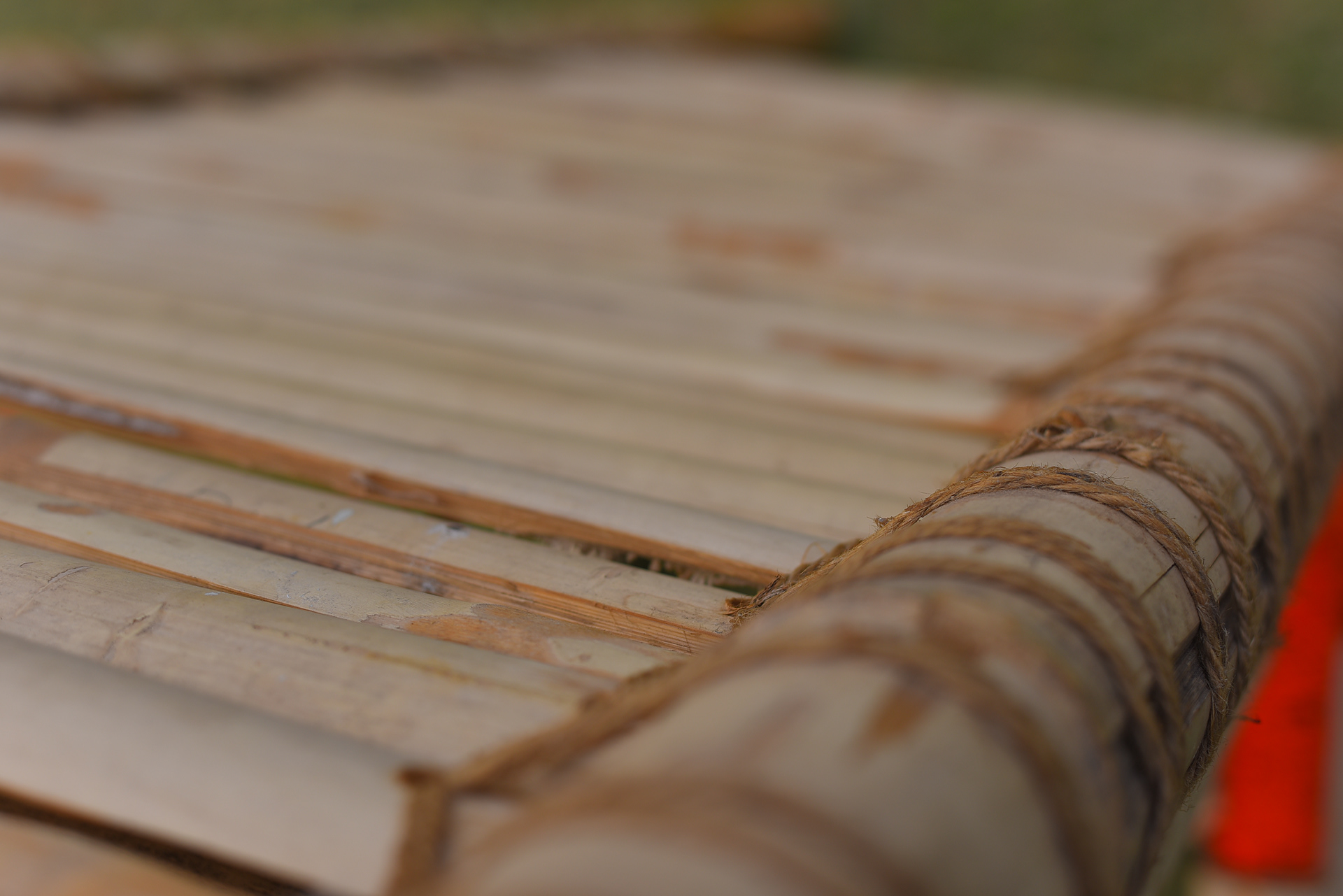 Jute rope tide around to stop and free movement of the splits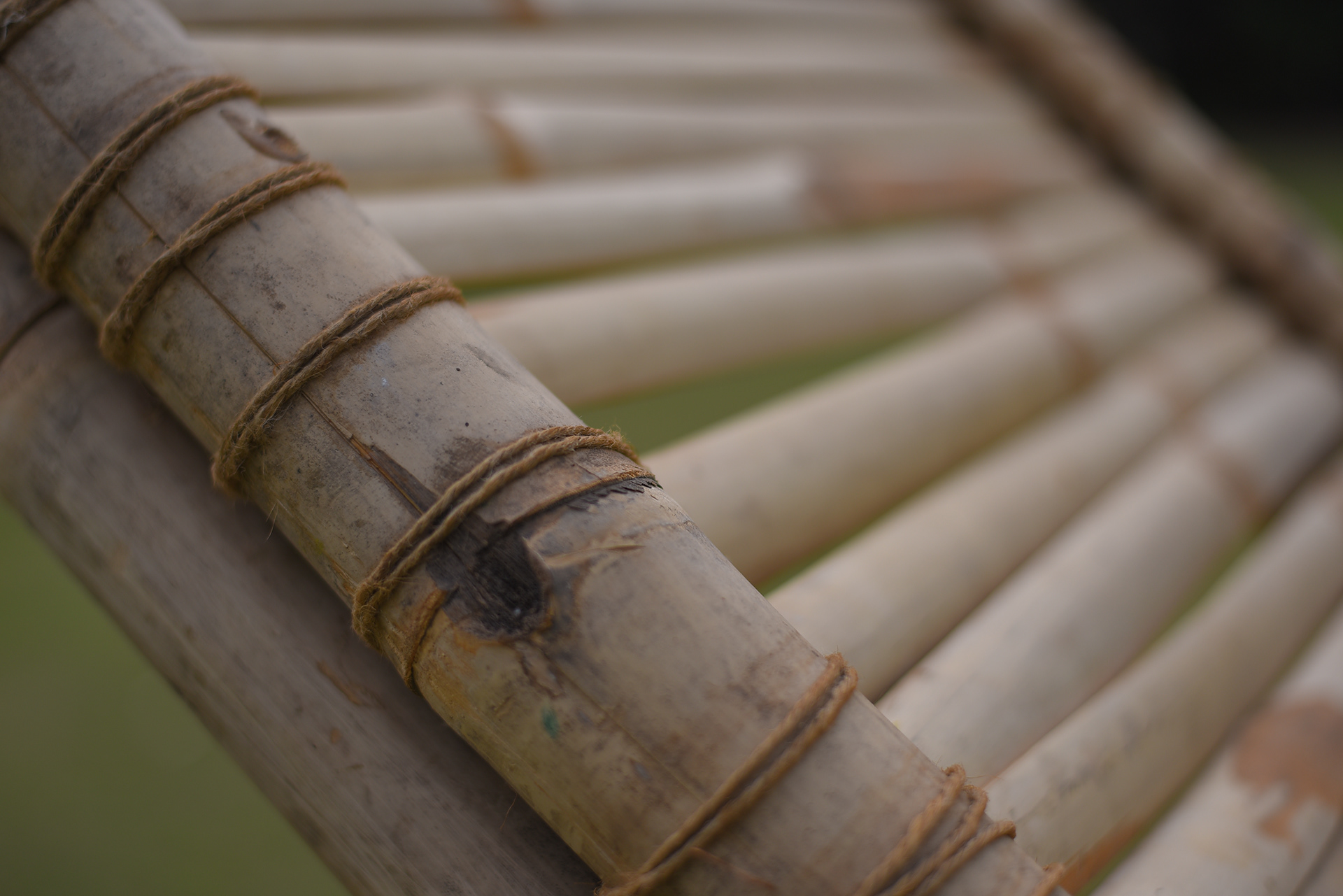 Nylon thread wrapped around the bamboo splits which are nailed to the main member with the help of handmade nails made from solid bamboo